Psychosexual Therapists are qualified counsellors who can help you overcome your psychosexual problem. You can talk to us about various intimate issues such as loss of interest in sex, orgasm problems, premature ejaculations, etc.
We provide a safe space for you to open up about all your intimate issues while respecting your privacy. As professional doctors, we make sure to never cross any boundary. We also acknowledge that talking about sexual problems isn't easy and are have the required patience to wait for you to come to us.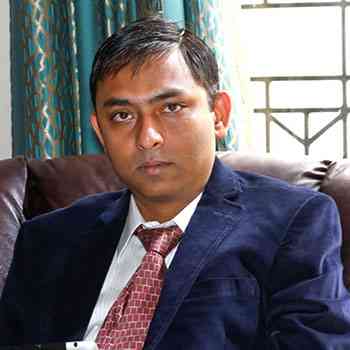 Dr. Ayan Ansu Nayak
Psychosexual Therapist
MBBS, MRCPsych, CCT (UK) - Adult & Liaison Psychiatry
Dr. Ayanangshu Nayak is a Consultant Psychiatrist in Kolkata, currently associated with Microlap Nursing Home (Deshapriya Park), Mon Psychiatric Nursing Home (Kaikhali), and Ruby General Hospital (Anandapur). Earlier, he served as a Consultant Psychiatrist in the National Health Service (NHS), UK.
Dr. Nayak trained in Liaison Psychiatry and Adult Psychiatry, with special interest in Psychiatry of chronic pain and Perinatal Psychiatry. He is recognised as a Gender Transition Specialist by the UK Gender Recognition Panel, a judicial body under the UK Government's Department of Justice. Dr. Ayanangshu Nayak has authored a couple of books on Psychiatry topics and has written newspaper articles pertaining to mental illnesses.