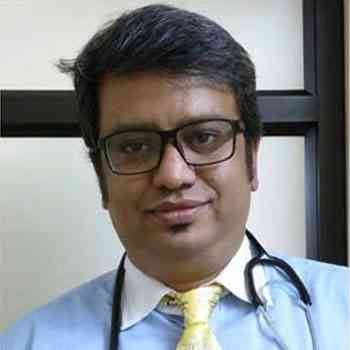 Dr. SK Biswas
Gynaecologist & Cosmetic Vaginal Surgery
Dr. Sanjay Kr. Biswas is one of the self-driven top level Gynaecologists in Kolkata. His expertise in dealing with all sorts of Gynaecological issues has helped him assuming such authenticity. His current engagement is with Ruby General Hospital as consultant Gynaecologist. Various hospitals of reputation have witnessed his talent in Gynaecological Surgery. He is engaged as Fertility enhancing Surgeon at NOVA IVI, IHR, Kolkata. Bhagirathi Neotia Women and Child Care Center, Woodlands Hospital, AMRI in Mukundapur and BELLVUE clinic are other places of reputation who are benefited from his excellence as Gynaecology Surgeon. Such an eminent doctor has also been successful in establishing his own unit in the field of Laparoscopy Diagnosis. The name of the organization is Good Health Laparoscopic Learning Initiative. He has been appointed as Director with 'Good Health Nursing Home.
Now let us take a brief synopsis of his credentials and achievements
The Doctor has been able to gain specialization in all types of Gynaecological Microsurgery. Laparoscopy, Hysterossary and Hysteroscopy are fields of microsurgery that he has been mastered with. The capacities of Laparoscopic Treatment seduce six types of discipline. Infertility, Ovarian cysts, Fibroids, Polyps, Uterine Pathology, Uterine and Ovarian cancers are those various expertises. The synopsis is ample to cast his ability to fight even cancer if that is related with Gynaecology in some way.
Hymenoplastry, Vaginiplastry, Tightening of Vagina, Vaginal rejuvenation and treatment of hooded clitoris are the types of Cosmetic Vaginal Surgeries he is comfortable with. Other areas of treatment come in the shape of Urogynecology, stress and urge incontineno and treating of the inability to hold urine.
Dr. Biswas is expert in all sorts of treatments relating to pregnancy. All the basic formalities from checking up to delivery are dealt with superior level of competency. He is one of the top quality pregnancy surgeons in Kolkata.